With the terrifying situation continuing to unfold in Afghanistan, and the plight of the veterinary teams of several animal welfare charities stranded in Kabul, many of you are, understandably, worried.
Some of the staff in our clinics, hospitals and support offices have long-established relationships with these animal rescuers and naturally, they're keen for as many people as possible to help at this time of crisis.
The veterinary industry is pre-disposed to want to help and even more so when it is our very own colleagues and peers.
We have been galvanised into action following pleas from the charities affected, including Nowzad, Kabul Small Animal Rescue and Mayhew Afghanistan. They have urged our industry to help ensure Afghan veterinary professionals are added to the emergency evacuation list with the very clear message: We must rescue the animal rescuers, we will leave no one behind.
The emergency evacuation list should include all veterinary professionals and paraprofessionals, as well as their families, who have worked for UK-affiliated charities and NGOs.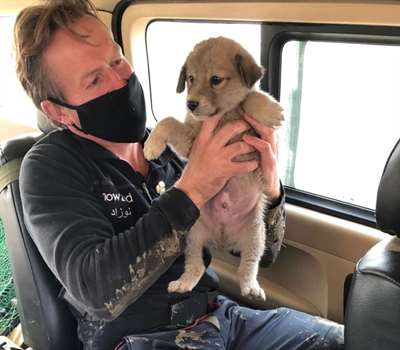 We need to continue to raise awareness - the Nowzad Facebook page is regularly updated with all the latest information. Please share the page.
We have pledged to offer any displaced professionals employment in our clinics across Europe. As a group, we have set up a Just Giving page, donating £100,000 and Vets Now have donated a further £5,000 to Nowzad and Kabul Small Animal Rescue via War Paw.
David Martin, Group Veterinary Welfare Advisor at IVC Evidensia said,
"Nowzad, Kabul Small Animal Rescue and Mayhew Afghanistan have reunited hundreds of service personnel with animals they have bonded with when in Afghanistan. In clinics staffed by Afghan nationals, including the first female Afghan vets, these charities have ensured the health and welfare of thousands of animals. It is imperative that we do everything we can to help.
David went on to say,
"We will do all we can to assist those veterinary professionals forced to leave the country. We will offer employment for all Afghan veterinary professionals and paraprofessionals, supporting the through the process of gaining the necessary UK qualifications and obtaining visas for permanent residency.
"These vets and veterinary professionals have made an invaluable contribution to animal health and welfare. Their safety is of the utmost concern."
Please help us raise awareness of this campaign by sharing the link to our Just Giving page, the Nowzad Facebook page and, if you can, help us fundraise.