A leading Cheshire vet has just reached a milestone in the treatment of a dog dubbed the fattest in the UK.
Springer spaniel Philip faced an uncertain future when he was presented to Cheshire Pet, an IVC Evidensia clinic, in Holmes Chapel in April after his weight ballooned to 65.9kg.
However after being taken under the personal home care of clinical director Edward Davies, nine-year-old Philip has now hit a target of 30kg, half of his original weight.
"Ironically he had actually stopped eating and it was thought he might have reached the end of the road," said Edward, who is also chairman of the IVC Evidensia Small Animal UK Clinical Board.
"I've been a vet for 30 years and I've never seen a dog as overweight as Philip. It was hard to get a perspective as he was so difficult to examine. It was impossible to palpate the abdomen for example.
"I doubt I would have been able to feel even a mass the size of a football and his heart was very muffled through all the layers. To some extent we could evaluate his ability to walk, but that was limited to just a few feet before he had to sit down.
"When we ran the blood sample, though, it actually came back surprisingly good given his poor quality of life and physical appearance. There was no indication of cause of concern, so it was unfortunate to say the least to be considering putting him to sleep.
"We would offer any owner who can't look after a dog like this that we feel we can treat the possibility of rehoming, so that's what we did."
As Edward has two springer spaniels himself, Archie and Tilly, he felt he was best placed to supervise care. He went through the formal rehoming process and adopted Philip.
Palatability was initially a challenge as Philip had been used to a rich diet of human food, including cakes.
"I added a probiotic with a powerful flavouring on to a prescription obesity-management food and he started eating that after a few days," said Edward.
"He lost between 1kg and 1.5kg each week, so it came off in a very steady, controlled fashion."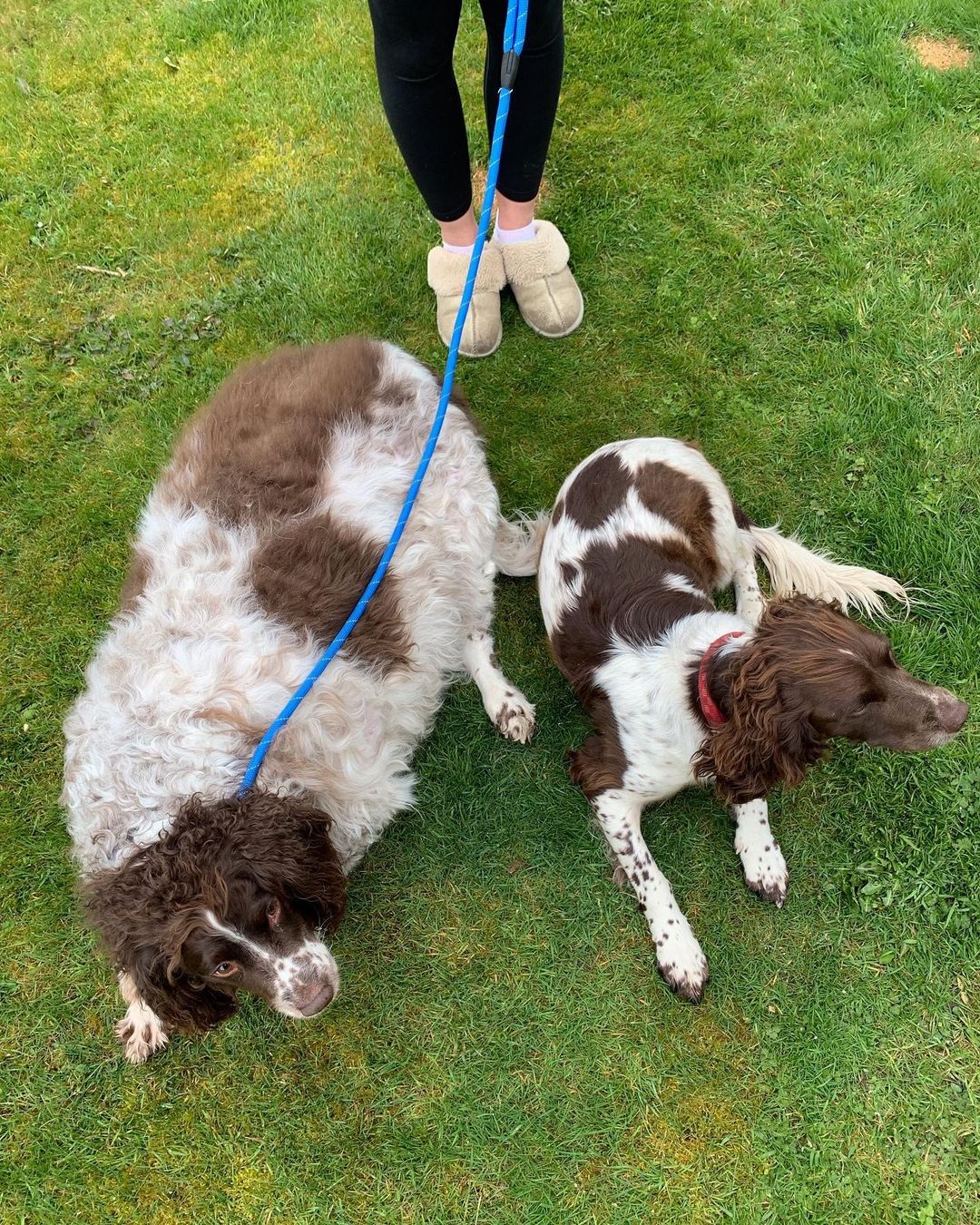 Edward's daughter Darcy started Philip's own Instagram account, documenting his weekly weigh-ins and he garnered a sizeable social media following.
As the weight came off, Philip's activity levels increased markedly.
"I couldn't even take him out with my own dogs at first as he had to sit down every few seconds," said Edward. "We built him up doing circuits of the garden and one day when one of my other spaniels dropped a ball, he picked it up and brought it back.
"It was as if he was learning to play again, or maybe even for the first time. Now he'll chase balls and run with enthusiasm and vigour.
"We often go to a reservoir, and it was unbelievable to see him really take to the water. He absolutely loves swimming and that's been great for burning off calories."
After hitting the 33kg target in November, it's anticipated Philip will have reached his ideal weight before the end of the year.
"Obesity in dogs is obviously a significant problem, with all the associated ramifications for disease processes," added Edward. "Philip's weight loss is helping with the management of his arthritis and it's just lovely to see him happier and healthier."