IVC Evidensia, Europe's largest veterinary group, has been granted planning permission for a new pet referral hospital in a West Longbridge regeneration site, creating 120 jobs.
IVC Evidensia, Europe's largest veterinary care provider, has received planning permission from Birmingham City Council to open a new state-of-the-art veterinary referral hospital in Longbridge, providing 24-hour care for pets in Birmingham and the surrounding areas.
The hospital will be one of the largest veterinary hospitals in the UK with the capacity to treat up to 10,000 pets per year. IVC Evidensia, which has over 100 veterinary referral centres across the UK, has been granted planning permission to build a 36,000 sq. ft. greenfield hospital.
The plans come on the back of pet ownership in the UK being at an all-time high – an estimated 3.2m new households in the UK purchased a pet during lockdown. The referral hospital, which will eventually employ around 100 staff, will accept patients referred from daytime vet practices across the Midlands, including pets which need more specialist treatment or out of hours care.
The hospital will include state-of-the-art equipment, pioneering treatments and specialist-led extended clinical services including: a custom-built intensive care unit for emergency and critical care and a dedicated operating theatre suite. Vets Now, the UK's leading pet emergency service and also part of IVC Evidensia, will provide the emergency out of hours care at the hospital.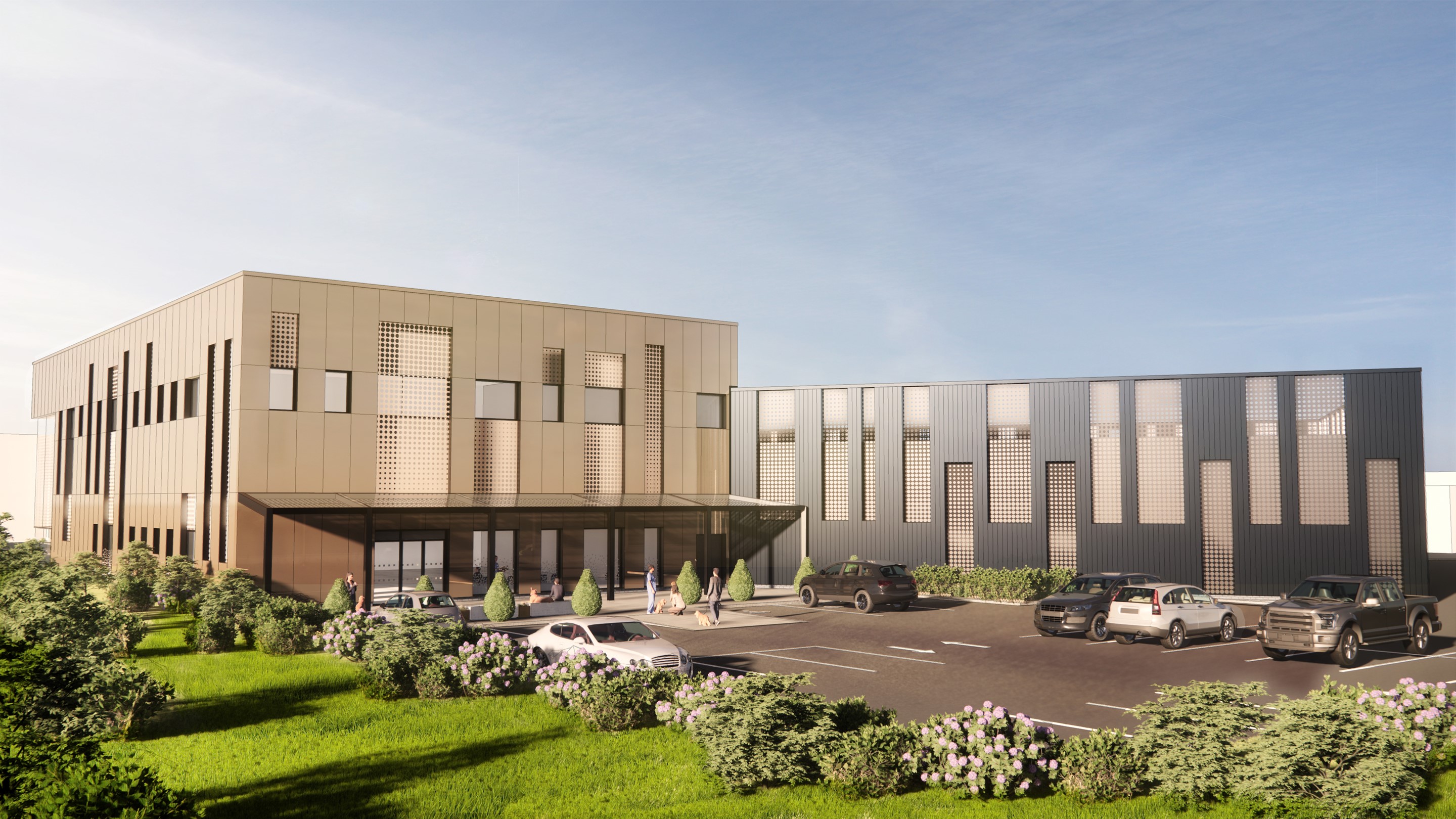 John Turkington, head of referral developments in the UK for IVC Evidensia said: "We are delighted that permission has been granted for our new hospital. It will have some of the finest 24/7 facilities and embrace the latest technology to deliver the best diagnoses and treatments possible. Gaining planning permission brings us one step closer to providing industry leading veterinary facilities for communities in Birmingham and throughout the West Midlands."
IVC Evidensia recognises that the best way of delivering this is through local leadership with clinical freedom. Along with leading-edge technology, our team of dedicated specialist vets and nurses are passionate about ensuring the best outcomes and the highest standards of care for your pet, in a city which like others throughout the UK, has a growing pet population.
The hospital plans focus on a number of environmentally-friendly building initiatives and is set in a landscaped green space with picnic tables to help enable a relaxing environment for owners and their pets. IVC Evidensia's hospital development is part of a wider plan to regenerate 75 acres of brownfield land at West Longbridge to deliver up to 5,000 new jobs, up to 395 new homes and 27 acres of landscaping and open-space.
The new West Longbridge regeneration site is easily accessible by road from the main A38 route linking the M5 and M42 with Birmingham city centre. For more information visit
https://ivcevidensia.co.uk/longbridge
or
https://regeneratinglongbridge.co.uk/westlongbridge/
.