Updates, news and views from across the world of IVC Evidensia


IVC Evidensia Global Employee Survey 2023 - Have your say
The IVC Evidensia Global Employee Survey is open for your feedback until 10 March 2023. Look out for your invitation and reminders in your work email inbox.
The survey is crucial to helping drive improvement action planning in line with our People Promise of being a great place to work, as part of our shared purpose of Healthy Animals, Happy Owners.
We hope you'll take the opportunity to share your thoughts!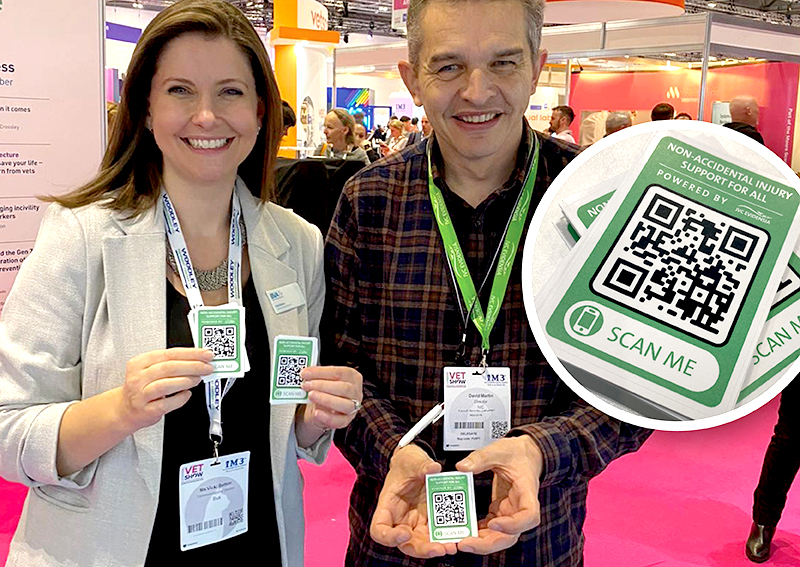 Initiatives that focus on healthy animals and welfare
As part of delivering our purpose of 'Healthy Animals, Happy Owners', we have ongoing projects that support the welfare of animals across the Group.

The IVC Evidensia Care Fund has now supported our vets and vet nurses across Europe with providing critical treatment for over 5,000 of the most seriously ill animals where the chances of recovery are good but the cost of treatment is challenging. Read more about the Care Fund here.

To help support veterinary professionals, no matter who they work for, with diagnosing and dealing with Non-Accidental Injury (NAI), which can be a sign that the welfare of an animal is at risk, in the UK and Ireland we distributed more than 2,000 QR code stickers to easily link visitors at the London Vet Show with support.

We are supporting a Parliamentary enquiry into ear cropping of dogs in the UK, which would help prevent ear cropping and importing of ear-cropped dogs. We're looking into pursuing a similar approach in Europe, to help end this cruel practice.

Look out for more of the great work going on globally to support animal welfare in future bulletins.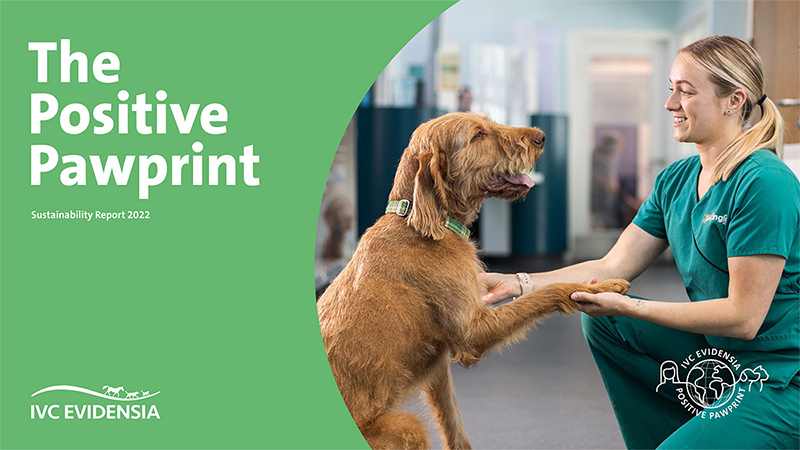 Our Sustainability Promise: A force for good
We are proud to share the latest edition of our annual Positive Pawprint sustainability report, where we look at our key achievements in this vital area during 2022 and share updates on our targets across our pillars of focus: People, Planet and Patients.

Thanks to all our people for their support for our efforts in this area, as we work together to deliver our Sustainability Promise to be a force for good.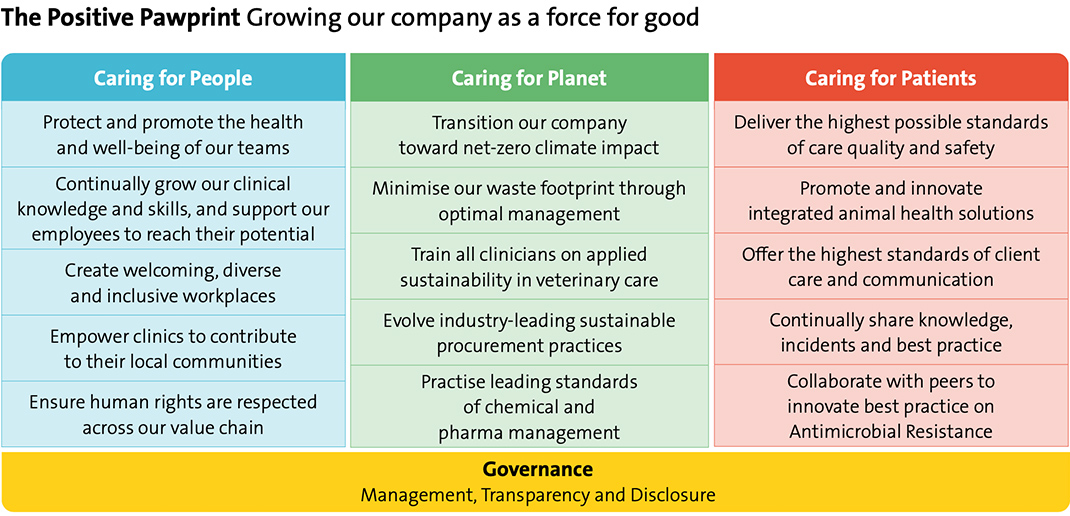 People news
Alistair Cliff | Group Head of Clinical Productivity
Former GVMB Deputy Chair Alistair is taking up a new role as the Group's Head of Clinical Productivity. In this role Alistair, a highly experienced vet, will lead on delivering initiatives designed to support clinic teams around ways of working, as a means of helping to free up time for clinicians to spend with patients and focus on quality of care.

Odin Goedhart | Country Manager, The Netherlands
Odin is a highly experienced business leader, well used to helping drive regional progress, and supporting local operations in maximising customer service quality and efficiency.

Ilari Kujala | Country Manager, Finland
Previously Business Development Director for Evidensia Finland, Ilari has been responsible for improving business processes, as well as implementing the Group-wide digital strategy. Since joining the company, he has also been a member of Evidensia Finland's management team.

Congratulations to all and we'd also like to extend a warm welcome to all colleagues who have joined IVC Evidensia during the past two months!

Know anyone who is looking for a veterinary role?
We have great vacancies for all sorts of veterinary roles, all over the world. Find out the latest vacancies for you, or for someone you know.
Search roles »

This new regular email will pull together some of the biggest stories from across the world of IVC Evidensia for everyone in our whole business. We welcome your feedback on this bulletin to the IVC Evidensia Group Comms team on communications@ivcevidensia.com.