Updates, news and views from across the world of IVC Evidensia


Season's Greetings and a Happy New Year
As we approach the end of 2022, I want to say a massive thank you to every member of the IVC Evidensia team.
It's been a challenging year. Economic hardship, continuing pandemic challenges, rising energy and material costs, and the ongoing war in Ukraine.
But it's also been a year of great achievement. Together, we are on the way to treating more than 9 million patients worldwide. That's an incredible number of animal lives improved or saved, and owner lives made happier.
Every one of us can feel proud of this phenomenal work. Whatever your role, clinical or non-clinical, you've enriched the lives of so many animals and owners this year.
Thank you!
We've been able to do this because we all share a relentless focus on delivering our purpose: healthy animals, happy owners. And because of our deep commitment to our values: we care, we dare, we share.
We've continued investing in pay, training and development, upgrading existing premises and building new facilities, new equipment, digital innovation, critical backend systems and IT infrastructure, in more renewable power… the list goes on.
Of course, there's always more we can do. And as we continue to focus on driving organic growth, we'll prioritise investments that have a positive impact for our people, our patients, and our business.
Many more animals and owners will need our help in 2023. And keeping our three promises will be more important than ever – our people promise, to be a great place to work; our customer promise of world class veterinary care, delivered locally; and our sustainability promise to be a force for good for patients, people, and planet.
This is a time of year when we have a chance to relax with family and friends, and this can be really beneficial. No matter the time of year, it's crucial we all put our mental health and well-being, and that of our colleagues, first. If you, or someone you work with, are not feeling great for any reason, please talk to your managers and access the available support in your region through the intranet.
On behalf of the IVC Evidensia Executive Team and Board, thank you for everything you've done this year. Our very best wishes to you and your loved ones for the holiday season, and we look forward to seeing you in 2023.
Being a force for good
A Wrexham vets has become IVC Evidensia's first Positive Pawprint Partner clinic. Rhyd Broughton Vets are in the vanguard of the new sustainability strategy, as we continue using our leading role within the industry to drive changes that can make a real difference. 
IVC Evidensia aims to protect the health and happiness of people and their pets, while reducing environmental impact, to promote a cleaner and more sustainable environment.
Watch the video of how Rhyd Broughton achieved their award in line with our commitment to be a force for good for our patients, people and planet.

Watch the video »
Note: Click 'CC' in bottom menu for translated subtitles.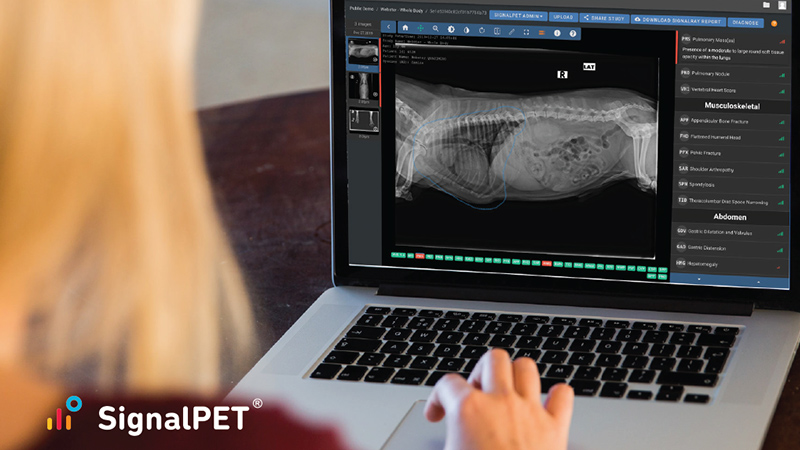 Cutting-edge diagnosis for faster results
We're embracing the latest innovation that uses AI to slash radiology diagnostic time from days to minutes, helping improve the experience for pet owners in line with our purpose: healthy animals, happy owners.
The technology, already being used successfully in our Canada operations, is developed by US firm SignalPET. The system sends X-rays digitally through an AI Machine Algorithm and receives them back almost instantly, rather than needing a radiology specialist to analyse results, which can take up to three days.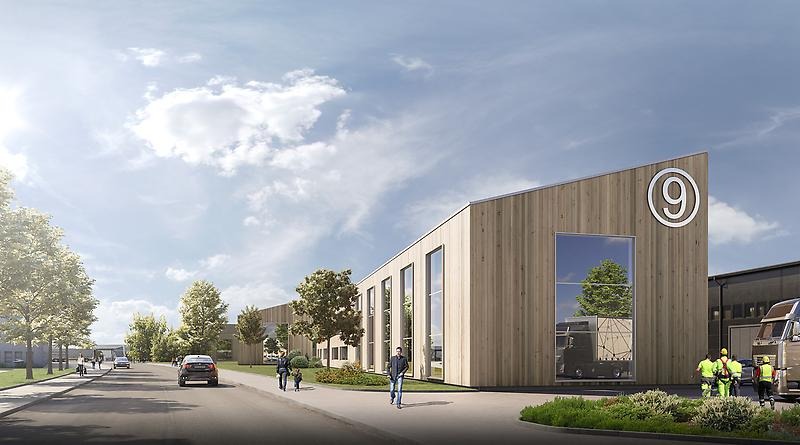 Evidensia Sweden to build new clinic in Uppsala with the aim of promoting education and networking
A building permit has been granted so construction can begin on a new clinic in Uppsala, north of Stockholm. With an opening date expected during 2023, the clinic's location and design will provide the area with better access to veterinary medical expertise and will also provide additional training opportunities within the premises.
The 1,600 square meter site will include both appointment-made and emergency services, a dental department, operating theatres and advanced imaging diagnostics. One of the many advantages of building a new clinic in a modern adapted premises is the installation of the latest veterinary medical equipment from the start. Here, as in all Evidensia Sweden sites, the focus of the floorplan is on efficient flow through the site and implementing the most advanced healthcare hygiene protocols.

Read more »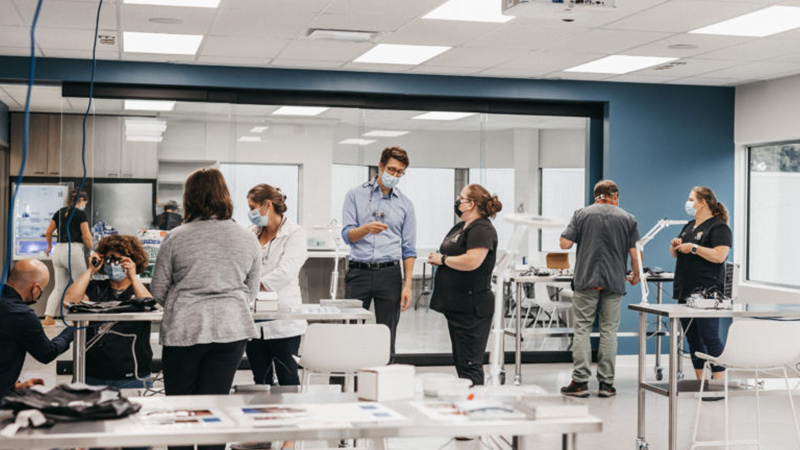 Media tours Daubigny's Training Academy in Quebec City
VetStrategy's sister company in Quebec, Groupe vétérinaire Daubigny, recently welcomed TVA, a Canadian French-language television network, to its first continuing education centre, a first of its kind in Canada.
Groupe vétérinaire Daubigny Partners Dr. Nicholas Brebner, Veterinary Surgeon, and Dr. Jérôme D'Astous, Veterinary Dentist, were on hand to tour the facility highlighting the hands-on training for the veterinary community in Quebec and its progressive training structure for RVTs.


Know anyone who is looking for a veterinary role?
We have great vacancies for all sorts of veterinary roles, all over the world. Find out the latest vacancies for you, or for someone you know.
Search roles »

This new regular email will pull together some of the biggest stories from across the world of IVC Evidensia for everyone in our whole business. We welcome your feedback on this bulletin to the IVC Evidensia Group Comms team on communications@ivcevidensia.com.