Vets Now has opened its bookings for the UK's only dedicated emergency and critical care Congress for the veterinary professions, which will run virtually following the tremendous success of last year.
Taking place from 3 to 6 November 2021 in a hi-tech virtual conference centre, organisers Vets Now said sticking with the online format means more places for delegates and exhibitors, as well as an expanded CPD offering.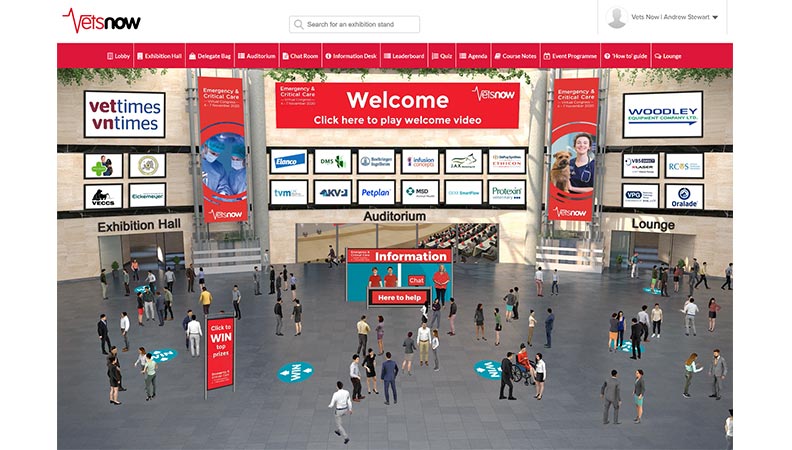 Last year's event – the first time the ECC Congress was hosted virtually in its 16-year history – welcomed a record-breaking 1227 visitors from 37 countries and recently scooped a win at the Veterinary Marketing Association's 2020 'Best Virtual Event' award.

2021's event will see over 70 hours of industry-leading CPD across eight themes, as well as world-renowned speakers and networking opportunities.

Internationally-renowned vet professionals Megan Brashear and Helen Wilson, clinical lead for ECC at Langford Vets, University of Bristol are among several high-profile speakers at this year's Congress.

Mandisa Greene, current RCVS President, will open Congress with reflections from the past year whilst keynote speaker, Marie Holowaychuk, joining in from Calgary, is an ECC specialist and a passionate advocate for veterinary team wellbeing. She will be sharing her knowledge and experience around health and wellbeing.

On the nursing stream, which has been planned by Arlene Connor, head of clinical operations for Vets Now referral hospitals, Amy Newfield from Massachusetts will focus on nursing skills and leadership and the ECC Congress will welcome back Megan Brashear from Indiana with her ever-popular nursing and leadership lectures.

Dan Lewis – ECC specialist at Vets Now, who planned the veterinary Congress programme – said: "In 2020, the world of live events changed, and in November we delivered our first ECC virtual Congress to great success.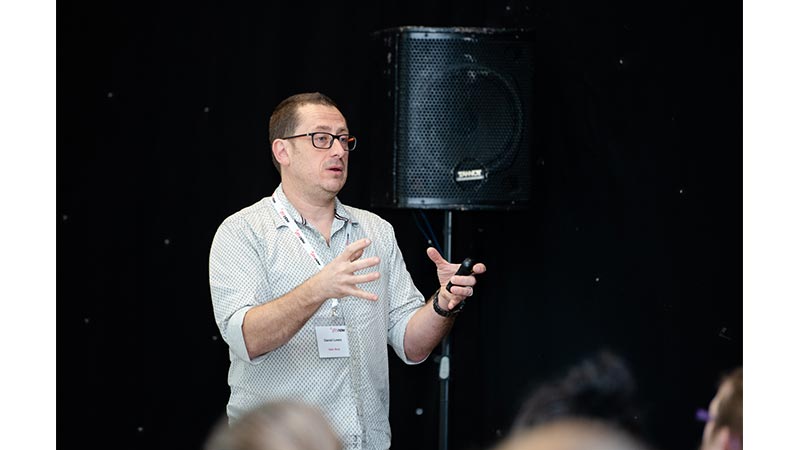 "Not only do we feel it is the right decision for everyone to continue our ECC Congress as a virtual event, but the format brings a huge number of opportunities for delegates, exhibitors and speakers, who joined us from all across the world.

"The interactive platform we're using is cutting edge and it provides so much more than just webinars. Like last year, there will be live content, an interactive exhibition hall and more opportunities than ever for delegates to network and learn from some of the world's leading veterinary experts discussing emergency and critical care.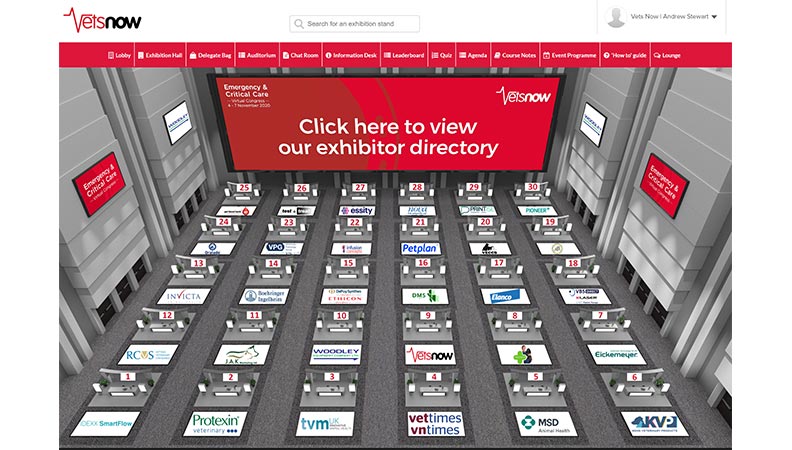 "Our programme again this year has been carefully tailored to provide an inclusive learning
experience for vets and vet nurses no matter what stage they're at in their career, from students through to specialists.

"All being well, we will be back in Leeds for the ECC Congress in November 2022."

Other highlights on the Congress programme include Elly Russell, an expert in organisational communication from the Veterinary Defence Society Training - with top tips on how to handle difficult situations and complaints including payments.

Mike Wickham, managing director of headline sponsor Woodley, said: "Vets Now's annual Congress has always been a celebration of the emergency veterinary community and we're delighted it's continuing again this year in the virtual world, after the great success of the inaugural virtual event last year.

"We're hugely excited about the prospect of meeting old and new friends in this innovative new format and we applaud Vets Now for thinking out of the box during this awful pandemic and continuing to help grow opportunities for everyone in the veterinary professions."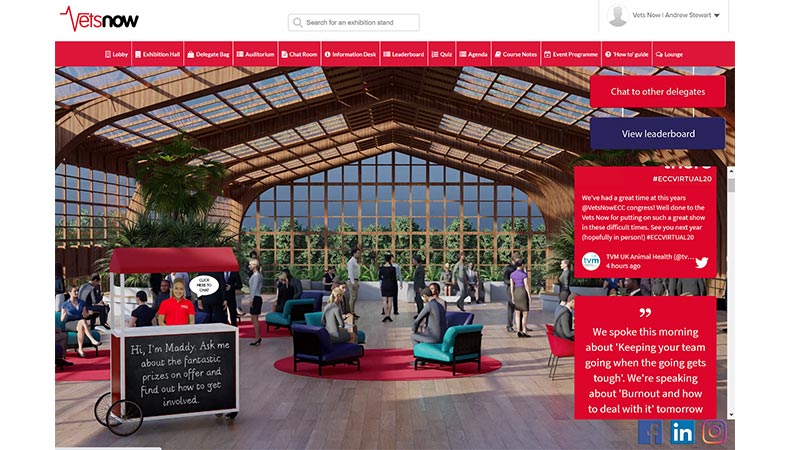 Vet Times is the headline media partner for the event. The Vets Now ECC Congress 2021 will be held between November 3 and 6 and online booking is live. Full four-day tickets for delegates will range in price from £60 to £199 and ticket-holders will be able to access all the sessions on-demand for up to a month following the event. To book your ticket, go to congress.vets-now.com

Vets Now is planning 2022's Congress as a live in-person event, with confirmation to follow next year.