Close to 1,000 veterinary professionals from across the globe will assemble for a sell-out conference on emergency and critical care hosted by organisers Vets Now.
This year delegates can look forward to an in-person event at the Royal Armouries in Leeds on the 3 & 4 November after a two-year virtual run, as well as a brand-new programme of innovative CPD focused on emergency care.
2022's event will see over 80 hours of industry-leading CPD across seven streams – with everything from hypotension and sepsis to breaking bad news to clients – as well as world-renowned speakers and networking opportunities.
Internationally-renowned vet professionals Søren Boysen from the University of Calgary in Canada and Sophie Adamantos from Paragon Referrals in Wakefield, are among several high-profile speakers at this year's Congress. Chief Executive for GB Snowsport, Victoria Gosling OBE, will open Congress as keynote speaker where she'll focus on perseverance, resilience and teamwork.
Joining an all-star cast within the leading conference programme is Vets Now and IVC Evidensia's very own Prof. John Williams, as well as Richard Casey, executive director for the World Small Animal Veterinary Association and VDS trainer Elly Russell.
Arlene Connor, an RVN and national referral nursing lead at Vets Now and IVC Evidensia has – alongside national ECC lead Dan Lewis – planned the veterinary and nursing programme.
She said: "Our Emergency & Critical Care Congress will be back in person this year, after two years of virtual events. So, we've gone bigger and better than ever. This is where we'll come together, with a refreshed and renewed focus on what we do best – saving pets' lives."
ECC specialist at Vets Now and IVC Evidensia, Dan Lewis, said: "Our mission is to bring the world's leading ECC experts together in one room to share our knowledge with vets and vet nurses and I'm delighted to welcome record numbers of attendees to Congress this year. We're excited to open Congress 2022 and deliver fresh and inspiring content for our delegates."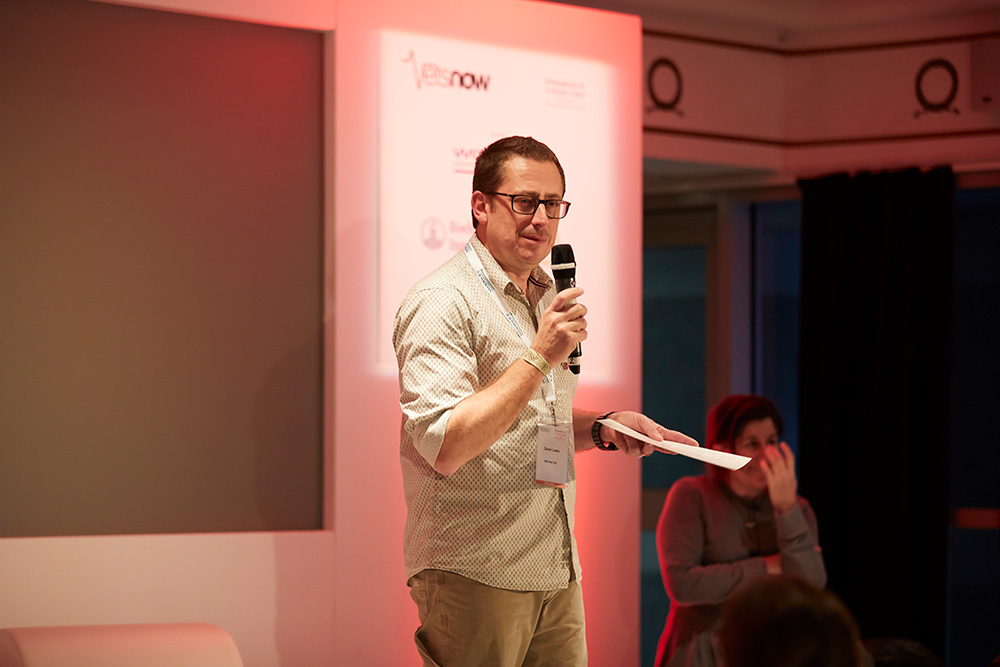 The Congress programme has been carefully designed around both clinical and non-clinical streams, to provide an inclusive learning experience for vets, vet nurses and all members of the practice team no matter what stage they're at in their career, from students through to specialists.
The non-clinical stream, centred around wellbeing, is set up to offer advice and practical tips on how best to look after ourselves and our colleagues with topics such as 'Communicating in Stressful Situations' and 'Dealing with Client Unease'.
The ECC Congress was one of the most successful virtual events on the CPD circuit over the past two years. The virtual event last year welcomed over 1100 visitors from 29 countries and in 2020 scooped a win at the Veterinary Marketing Association's 'Best Virtual Event' award.
Established by Vets Now in 2004 to provide innovative ECC training to the veterinary profession, it has since grown into one of the biggest events of its kind in Europe— offering delegates more than 80 hours of CPD under one roof, delivered across a stimulating and diverse range of lectures, discussion forums, debate and interactive workshops.
The Congress isn't only about learning, however, as the Thursday evening features an amazing Winter Wonderland themed Gala Dinner to allow delegates to engage and relax after a day's learning. There are also opportunities to unwind through yoga, mindfulness and a morning running club.
Woodley Equipment returns as headline sponsor. The Vets Now ECC Congress 2023 dates will be announced next week. For more information, go to www.vets-now.com/congress2022